Behold, children are a gift from God."
~Psalms 127:3

Minnie Jeneane Delan
graced us with her presence
Sunday, July 12, 2009 2:49 am
at California Pacific Medical Center
in San Francisco, California
6 lbs 5 oz and 18"l/2" long.

We have been waiting for you . .
Actual due date: August 1, 2009



WELCOME
This is Baby Minnie's website.
Here we will keep you updated with her adventures.
We hope you enjoy visiting and sharing our joy and excitement.
Don't forget to sign my guestbook, listen to my favorite lullabies
and look at my latest ultrasounds & photos.


Daddy & Mommy
Peter and Marika Delan
Proud Big Brother:
Julian Matthew Delan



IT'S ALL ABOUT ME



My astrological sign is Cancer
I will start kindergarden in 2015
I will be old enough to drive a car in 2025
I will finish high school in 2027
I will graduate college with the Class of 2032
My name Minnie is also of English origin meaning
"wished-for child" or "will, desire & protection"
In 1961 there were 976 babies named Minnie
My middle name Jeneane is of Hebrew origin
and means "God is Gracious"


Someone wonderful,
Precious, new and sweet
Will come in August to make
Daddy, Mommy & Julian's
family complete.


The Cuppy Cake Song
Lyrics
You're my Honeybunch, Sugarplum
Pumpy-umpy-umpkin, You're my Sweetie Pie
You're my Cuppycake, Gumdrop
Snoogums-Boogums, You're the Apple of my Eye
And I love you so and I want you to know
That I'll always be right here
And I love to sing sweet songs to you
Because you are so dear

http://www.youtube.com/watch?v=12Z6pWhM6TA




A beautiful baby girl...
one of the most beautiful miracles in life,
one of the greatest joys we can ever know,
and one of the reasons why
there is a little extra sunshine,
laughter and happiness
in your world today.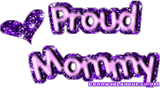 Before you were conceived, we wanted you
Before you are even born, we love you
Before you are even here an hour,
We would die for you
This is a MIRACLE of life
~Maureen Hawkins






Having a daughter means loving
more than you knew you could love.
It means giving
more thank you knew you could give.
It means receiving
so much more in return...

Having a daughter means knowing
that whatever else
you did or didn't do,
You gave the world
something beautiful.